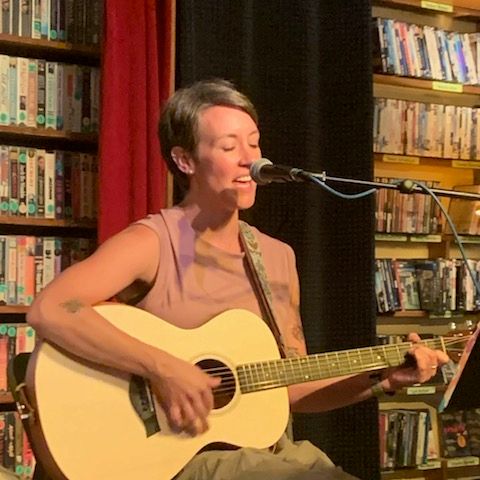 Sarah Dunn
Singer, songwriter, multi-instrumentalist
Thank You, Sarah's first EP, is available for purchase and on all streaming platforms. An album she made as a proof of concept from singing and writing songs her whole life, a full length album is due early 2023.
A bright, charming Georgia peach transplanted to the Nutmeg state, Sarah Dunn is a career psychologist and lifelong musician.
She began playing piano age three years old, migrating to the violin at nine and eventually the guitar. She studied classical violin at the University of Georgia School of Music before shifting gears and achieving three degrees in psychology. While balancing her career and solo parenting two kids, Sarah continued to develop her passion for music, writing melodies and lyrics in the margins of a busy life. Her songs capture the fragility of the human experience, diving into emotions with honesty and thoughtfulness and bringing very personal narratives on gender, love, sex, and depression.
With a charming Southern verve and a determined "soccer mom" energy, Sarah gracefully navigates a unique collection of genres, from classic bluegrass fiddle to ethereal folk-pop. Her music will be available to stream on Spotify, Apple Music, and all other major platforms on June 5th. You can purchase her singles on Bandcamp and follow her journey on social media.
Debut EP: Thank You - June 5th
Press Photos